Date: Monday, November 20, 2017
Time: 7:00 - 9:00 PM
Location: Cafe Codiac - 666 St. George Blvd. - down the street from the pharmacy
Registration: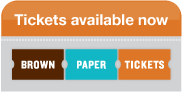 Tickets also available at the cash at Ford's
Cost: $15 - Price increases to $20 day of event and at the door.
Chronic Pain - let's get it down from a 10 to a 0. How?
Understanding the mechanism of pain, even if you don't know the cause, can help you deal with how to relieve it. There are as many options for relief as there are places you can hurt and possible causes for it.
Chronic pain is almost always associated with inflammation. Left untreated, chronic pain and inflammation can lead to many other disease states, such as rheumatoid arthritis (triggered by inflammation), osteo-arthritis (begins with injury, which triggers inflammation), ankylosing spondylitis (an inflammatory disease that, over time, can cause some of the vertebrae in your spine to fuse. This fusing makes the spine less flexible and can result in a hunched-forward posture. If ribs are affected, it can be difficult to breathe deeply), and other health problems. Topical treatments, dietary choices and supplementation can affect this in your body with far fewer side effects than oral prescription and non-prescription medications. Physical activity and treatments are helpful, as well. Physio therapy, acupuncture, chiropractic treatments, massage, yoga, meditation or simply breathing exercises are just some of the myriad of physical treatment styles available to us today. Many people find relief by using several treatment options simultaneously. Navigating all the information available can be quite difficult. Everyone is unique.
Navigate this maze of information to determine your personal best course of pain-relief action with Dr. Peter Ford - he will help you understand the mechanisms of pain and inflammation and how they react to treatments. Come learn how to get your pain level reduced!
Subscribe to our mailing list