Date: Tuesday, October 24, 2017
Time: 7:00 - 9:00 PM
Location: Cafe Codiac - 666 St. George Blvd. - down the street from the pharmacy
Registration: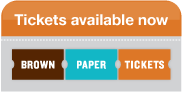 Tickets also available at the cash at Ford's
Cost: $15
Dr. Peter Ford will keep your attention with details about ADD/ADHD and natural methods to combat the associated behaviours in children and adults.
School is in full swing and by now you've noticed how well your child is or isn't doing.
You may even notice in yourself, that you have trouble focusing or listening.
ADD and ADHD don't necessarily mean you can't sit still or that your children bounce off the walls. There are other characteristics that can indicate difficulty with concentration. Dr. Peter Ford will speak on ADD and ADHD, in children and adults. What does it mean if you have a diagnosis? What do the medications do?
What are the options other than or in addition to meds that can help us get back on track? Come learn all about this at our next seminar.
Subscribe to our mailing list