Events
Ford's Family Pharmacy & Wellness Centre is pleased to host informational group seminars on a given topic approximately once every month. Running from one to 1.5 hours in length, the seminars feature topics that address chronic as well as acute health problems. Our goal is to provide consumers with the information they need to be well informed about the diseases affecting either them directly, or affecting a family member or loved one. We will supply you with credible, evidence based resources and websites so you can better identify and manage causes and treatment in your daily life.
Sign up for our newsletter for event reminders, as well as introductions to new blogs and other healthy lifestyle information.
Our educational year has begun - some topics to look forward to are ADD/ADHD (Oct 24), Chronic Pain and Inflammation (Nov), Stress and Insomnia (Dec). Lunch N Learns through January are different aspects of Gut Health - Candida/SIBO (Oct 16), Leaky Gut (Nov), Acid Reflux (Dec) and Pre/Pro-biotics and foods for optimum gut health (Jan). Please check back here and on Facebook for the events to be posted with dates and locations. THANK YOU!
Date: Tuesday, October 24, 2017
Time: 7:00 - 9:00 PM
Location: Cafe Codiac - 666 St. George Blvd. - down the street from the pharmacy
Registration: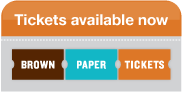 Tickets also available at the cash at Ford's
Cost: $15
Dr. Peter Ford will keep your attention with details about ADD/ADHD and natural methods to combat the associated behaviours in children and adults.
Read more: Focus on the Brain - ADD/ADHD in Children and Adults
Date: MONDAY, November 13, 2017
Time: 12:10 PM - 1:00 PM
Location: Mint Tapas - 40 Weldon Street
Registration:

Also available at the cash at Ford's

Cost: $20 - Includes lunch - a delicious healthy Mediterranean vegetarian buffet!
Do you have gut issues or symptoms that seem unrelated? And no matter what you do, no improvement?
You may have Leaky Gut.